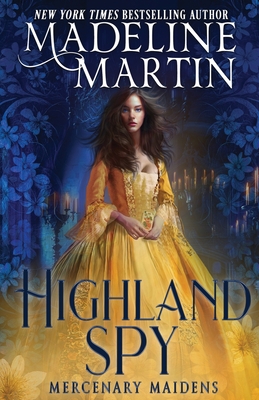 $15.99

Not Available In-Store - Usually Ships from Warehouse in 1-5 Days
Description
---
One mustn't mistake Connor Grant when he says he's looking for a particular kind of woman...
He's not in want of a wife. No, he leads a team of female spies and he's in the market for a lady who can not only quickly master an intricate set of skills, she must also be willing to do whatever it takes to succeed in the name of the Crown.
As soon as he meets her, he knows Ariana Fitzroy is the woman he's been seeking. She has no money, no family, and she's a wicked cheat at cards, which he uses to his advantage, promising to turn her into the authorities if she doesn't join him.
Ariana agrees and soon finds herself training within the walls of a castle in Scotland. Her days are steeped in everything from hand-to-hand combat to the many ways to deceive and seduce. And yet, what they don't prepare her for is Connor.
Now she must join him in the field, in a dangerous mission, one she's certain he's not being honest about. Can they put their attractions aside and focus on the mission? Or will they fall prey to their desires and risk certain ruin?