When the Cowboy Rides Away (Paperback)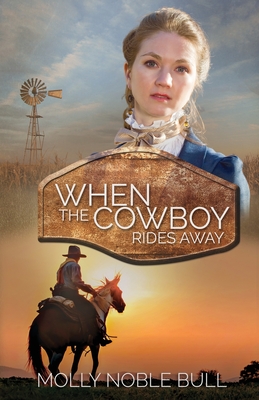 $14.99

Not Available In-Store - Usually Ships from Warehouse in 1-5 Days
Description
---
Maggie Gallagher, twenty-one, runs the Gallagher Ranch in South Texas and has raised her little sister and orphaned nephew since her parents and older sister died. No wonder she can't find time for romance
When the Cowboy Rides Away opens two years after Maggie loses her family members. Out for a ride with her sister, she discovers Alex Lancaster, a handsome cowboy, shot and seriously wounded, on her land. Kind-hearted and a Christian, Maggie nurses him back to health despite all her other chores.
How could she know that Alex has a secret that could break her heart?
When the Cowboy Rides Away won the 2016 Texas Association of Authors contest in the Christian western category. In the same year, When the Cowboy Rides Away also placed in the Will Rogers Medallion Award in the Inspirational Western Fiction category.
A sweet western romance novel set in South Texas, 1880. I enjoyed the sassy and competent Maggie Gallagher who cares for two orphan children, relations of hers. The complication when Alex Lancaster is found wounded and with a memory loss pulls two strong-willed but likeable characters together. Struggles with witchcraft and intrigues combine with believable relationship conflicts. They must deal with suspicion and mistrust issues when secret, unhappy pasts clash. Good pacing of development of relationships. Appreciated the surprise twist.
Janet Chester Bly, author and co-author of 32 fiction and nonfiction books
Molly Noble Bull produces another western novel that is so authentic I felt as if I were there in South Texas. I've been there a number of times, and she has the setting perfect. I loved the characters who tugged at my heartstrings throughout the story, and I kept turning pages to find out how it would all end.
Lena Nelson Dooley, award-winning, best-selling author of over 30 books