Skate or Die: The Last Voyage of the Icemen (Paperback)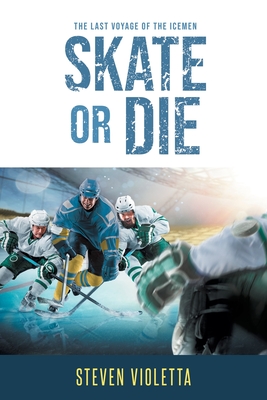 $16.95

Not Available In-Store - Usually Ships from Warehouse in 1-5 Days
Description
---
"Skate or Die" is "Slap Shot" on Steroids.
I know it will be enjoyed by many."
- Dave Hanson, ten-years as a pro hockey player
and star of the movie Slap Shot.
Hockey fans will love the assortment of players on this team. Author Steve Violetta has been around hockey his entire life, so he's seen these types of players for years adding to the realism....Fighting, "The Code" so many hockey terms and situations are weaved into this story....I love the way the sport is written about. Very detailed, and no situation was unbelievable.
-Russ Cohen of NHL Network Radio
A minor league hockey team with a checkered past of success has reached a crossroads with their landlord-the Charlestowne City Government. The city owns and operates the old, failing, but still somewhat charming hockey arena. City Hall and their partners have determined they can make much more money with concerts and other flat shows than they can with a losing minor league hockey team taking up many of the prime Friday and Saturday nights. There was simply too much cash to be had. City Hall and their political and mafia enablers got greedy. They wanted all the money.
This story chronicles the thirty-eighth and last voyage of the Icemen. It's told by the team's veteran player / assistant coach. He delves into the personalities, quirks, and general debauchery of players, coaches, management, ownership as well as their eccentric fans. Heading into that final season, the Icemen are not expected to accomplish much. But through player roster shuffles by the general manager, bonding with some longtime fans, and digging deep into a reservoir of personal and professional pride, the Icemen cobble together an unlikely, unexpected, and unapologetic final season.
This is the unvarnished journal of the Icemen's last voyage. There is hockey action. Along with all the cussing, fussing, fighting, biting, depravity, and epic trash talk of a minor league hockey team that has nothing to lose. You have a front-row seat in the Icemen locker room. But please, leave your political correctness at the door before entering.