The Gift: A Glimpse Through The Window of My Soul (Paperback)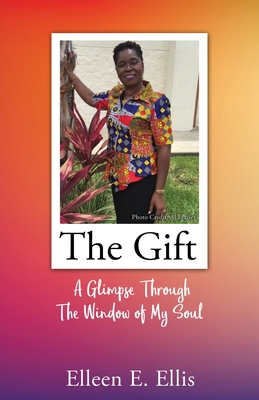 $17.99

Not Available In-Store - Usually Ships from Warehouse in 1-5 Days
Description
---
The Gift: A Glimpse Through the Window of My Soul invites everyone to catch a glimpse of who I am through the lenses of my thoughts in poetry. Each poem is written at all hours and as I experienced situations or reflected on the past, and is an exact expression of my feelings and thoughts about the given subject. Each section characterizes how I feel about hope, love, the past, blessings, provision, and family, and my love is poured out to you through the ultimate gift of giving advice. The intent of The Gift is not to cure any ailment, but the overwhelming goal for all who read these thoughts that have been wrenched from my soul is to bring comfort from your turmoil into hope everlasting, as it did for me. I have found the peace that transcends all comprehension and I present you with that gift.
Blessings now and always,
E. E. E
I was raised in Sierra Leone, a very conservative society that often cautioned children to be seen and not heard, so holding on to one's tongue was great advice unless you were a child who wanted to be reprimanded. I have always written down my thoughts and feelings since they could not be voiced without incurring a rebuke.
In my teenage years, those written words cost me quite a lot of misery as my mother would "find" my diaries and demand explanations for my vivid thoughts and imagination. The ability to pour myself out after something happened not only to me but also to my family, friends, and the world, always fascinated and intrigued me. Writing has always been therapeutic and cleansing, which helped me to make sense of some situations and find peace through others. This love for poetry has been a solace through many stormy and turbulent seasons of my life.