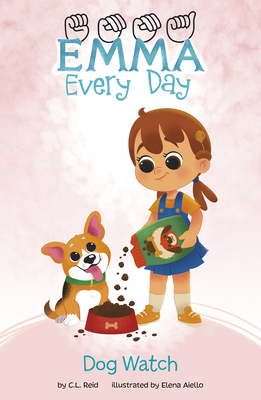 Staff Reviews
---
8-year-old Emma is excited to watch her neighbor's dog for the weekend, but she soon learns that caring for a dog is much more work than she expected. With some help from her brother Jaden, Emma perseveres and has fun. I love how Emma never lets her deafness stop her in this easy-to-read early chapter series. Young readers can even learn some sign language with the ASL fingerspelling chart included in every book!
— From
Cortney's Picks (page 2)
Description
---
Emma loves animals and can't wait to babysit a neighbor's dog for the weekend. But Emma has no idea how hard it is to take care of a dog Hopefully Emma can keep things under control and still have some fun Emma is Deaf and often uses sign language to communicate, and this early chapter book includes an ASL fingerspelling chart and a sign language guide.