YOU BELONG TO US: FAMILY UNITED (Paperback)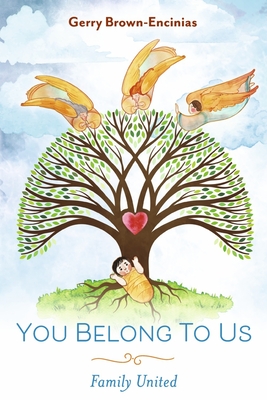 $9.99

Special Order - Subject to Availability
Description
---
"You Belong to Us" is the story of Iliana, who lived a wonderful and loving life with her adopted parents. Throughout the years, her father's concerned nature led Iliana to promise him that she'd seek out her biological family as he took his final breath. While pursuing her promise, Iliana realized that her life was more complex than she'd ever realized, like a puzzle missing too many notable pieces. In the hopes of fulfilling her father's wishes, she continued searching for the missing pieces, taking her on a rollercoaster ride filled with heightened emotions, anticipation, daring, sadness and love.
Author Gerry Brown-Encinias hopes after reading this story, readers will see that believing in serendipity and kismet is the ONLY way to really know there are no coincidences in life and that our life purpose is divinely inspired. Masterfully weaved with themes of family, adoption, and purpose, "You Belong to Us" speaks to those who are ready to start seeking out the missing pieces of their life, just like Iliana.
About the Author
---
Gerry Brown-Encinias is the author of You Belong to Us. She has enjoyed retirement and all it has to offer, reading books, traveling, socializing with family and friends, taking pleasure in exploring different hobbies and learning about herself each and every day. Her ultimate goal is being grateful, blessed and thankful for all she has been given and to spread the message of enjoying every moment we have with our wonderful family and friends.