Thus Bad Begins (Compact Disc)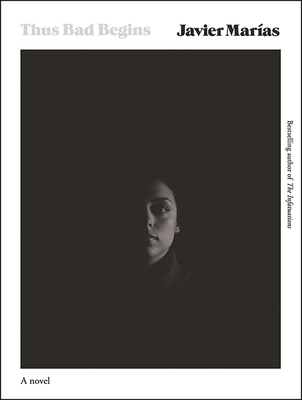 Staff Reviews
---
Sometimes I'll read a novel not written by Javier Marias and think, "ugh, what's the point?" Nothing really compares to one of his stories, except perhaps, another Marias' story. It's a bit like a game of chess -- the pieces are always the same but the combinations are endless, inventive and continuously entertaining. This new work has all the classic Marias' tropes: the long, musing sentences, the odd historical facts, a central character named Luisa or Beatriz, lots of intrigue, and always with the shadow of the Spanish Civil War in the background. Fans of Elena Ferrante and Roberto Bolano should love this latest masterpiece by one the world's best living writers!
—
Jeremy
Description
---
Madrid, 1980. Juan de Vere, nearly finished with his university degree, takes a job as personal assistant to Eduardo Muriel, an eccentric, once-successful film director. Urbane, discreet, irreproachable, Muriel is an irresistible idol to the young man. But Muriel's voluptuous wife, Beatriz, inhabits their home like an unwanted ghost; and on the periphery of their lives is Dr. Jorge Van Vechten, a family friend implicated in unsavory rumors that Muriel now asks Juan to investigate. As Juan draws closer to the truth, he uncovers only more questions. What is at the root of Muriel's hostility toward his wife? How did Beatriz meet Van Vechten? What happened during the war? Mar as leads us deep into the intrigues of these characters, through a daring exploration of rancor, suspicion, loyalty, trust, and the infinitely permeable boundaries between the deceptions perpetrated on us by others and those we inflict upon ourselves.
About the Author
---
Javier Marias was born in Madrid in 1951. The recipient of numerous prizes, including the International IMPAC Dublin Literary Award and the Prix Femina Etranger, he has written fourteen novels, three story collections, and twenty works of collected articles and essays."