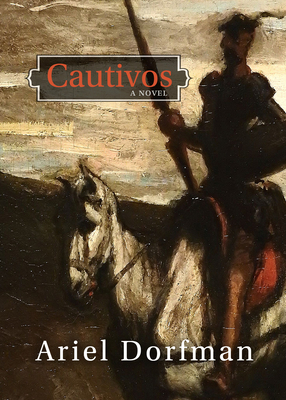 $18.00

Not Available In-Store - Usually Ships from Warehouse in 1-5 Days
Description
---
This short novel is about confinement, both of the mind and of the body, and therefore also about liberation.

Set in the last years of the 16th century, Cautivos is a meditation on writing, writers, and creativity. Then as now, Islam and Christianity were at loggerheads and women found themselves playing new roles, and imprisonment or worse was society's answer to everything from murder to dissent.
Writer/activist Ariel Dorfman imagines for us scenes from the picaresque life of Miguel de Cervantes, a man who wrestled as intensely with the contradictions implicit in writing fiction--how can one write something "real" if it is labelled fiction, but in fact how can one write anything "real" unless it is fiction?--as any scribbler who followed him in the centuries since. Cervantes, of course, was the soldier, spy and adventurer who in 1605 gave the world Don Quixote, often described as the first modern novel, a book that has influenced Western culture perhaps more than any other book save the Bible.
In Cautivos, we are witness to the birth of the spirit of Don Quixote de la Mancha: an honorable if doomed figure whose travails mirror those of Miguel de Cervantes himself. Few writers have written more lovingly about their subjects than Cervantes wrote about his Quixote, and few are better positioned to appreciate the spiritual journey of Cervantes himself than Ariel Dorfman, who--not unlike Cervantes--has been alternately hounded and f ted by those in authority.
About the Author
---
Ariel Dorfman's work covers almost every genre available (plays, novels, short stories, fiction, essays, journalism, opinion pieces, memoirs, screenplays). He is the author of How to Read Donald Duck and Homeland Security Ate My Speech, both available from OR Books. His modern classic "Death and the Maiden" will return to Broadway in the fall of 2020.