History of Wolves (Large Print / Library Binding)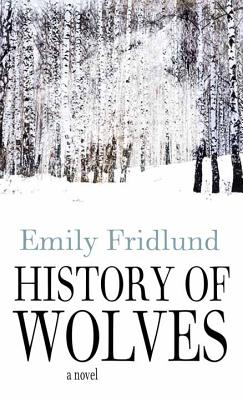 Staff Reviews
---
"A punch to the heart lies at the center of History of Wolves—a punch readers may not see coming until some critical point when they look up from the page and realize what Fridlund has been doing to them all along: setting them up to knock them down. Hard. In this tremendous debut, she writes with unbelievable craft and depth of feeling about girlhood, sexual awakening, guilt, belief, and above all the shattering limits of faith. The result is a novel of huge power, one destined to be among the most talked-about of the season." 
—
Brandon
January 2017 Indie Next List
---
"A lonely teenager in rural northern Minnesota, Linda is desperate for connection and obsessed with both her enigmatic new neighbors and a classmate entangled in a scandalous relationship with a teacher. Narrating these seemingly disparate story threads is the adult Linda, who may have been villain, victim, or bystander in at least one tragedy. With lyrical prose and precise pacing, debut author Fridlund builds tension and weaves a complex, multilayered morality tale rich in metaphor and symbolism. This haunting, meticulously crafted novel will inspire lengthy rumination on topics ranging from the meaning of the title to the power of belief. Perfect for reading groups!"
— Sharon Flesher (W), Brilliant Books, Suttons Bay, MI
Description
---
Fourteen-year-old Linda lives with her parents in the beautiful, austere woods of northern Minnesota, where their nearly abandoned commune stands as a last vestige of a lost counter-culture world. Isolated at home and an outsider at school, Linda is drawn to the enigmatic, attractive Lily and new history teacher Mr. Grierson. When Mr. Grierson is charged with possessing child pornography, the implications of his arrest deeply affect Linda as she wrestles with her own fledgling desires and craving to belong.