Kingdom and Country: Following Jesus in the Land that You Love (Kingdom Conversations) (CD-Audio)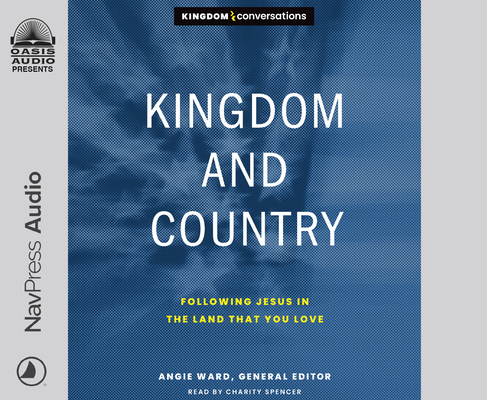 $29.99

Special Order - Subject to Availability
Description
---
We love God. We love our country. What does it look like to love each properly and well?

National tensions are at a record high. People on all points in the political spectrum care deeply about their country, although they differ wildly in their opinions about what it looks like to serve that country well. As Christians, we love God and seek to follow him. At the same time, nothing shapes us and tugs at our loyalties quite like the place we live. And of course we are regularly encouraged to pledge our allegiance to our country―or particular understandings of it. Who wins when the priorities of God and our country clash?

In Kingdom and Country, a collection of leading Christian thinkers and practitioners take a holistic approach to considering the questions of patriotism, nationalism, and where our ultimate loyalties must like. Contributors include Alejandro Mandes, Juliet Liu, Ryan Tafilowski, Derek Vreeland, Rod Wilson, Michelle Reyes, Amanda Smith, Karen Wilk, Sean Palmer, and Tina Boesch

Kingdom and Country is the second in a series of Kingdom Conversations, books that bring together trusted Christian voices to address some of the most urgent and perplexing challenges of our time in timeless and redemptive ways.
About the Author
---
Angie Ward is a leadership teacher and writer with over 30 years of ministry experience in church, parachurch, nonprofit, and educational contexts. She is an award-winning contributor to Christianity Today leadership publications and a highly regarded teacher and speaker. A sportswriter in a previous life, Angie and her husband live in Denver, where she serves as Assistant Director of the Doctor of Ministry program at Denver Seminary.
Sign up for Angie's weekly Learning Links email at http://eepurl.com/dCDjoP.
You can also follow Angie on Facebook (facebook.com/drangieward) and Twitter (twitter.com/indyaward) or her website (http://www.angieward.net).