Alice's Adventures in Wonderland (Paperback)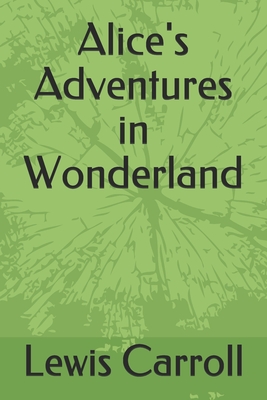 $11.00
Special Order - Subject to Availability
Staff Reviews
---
This year Alice turns 150 years old and to celebrate there have been numerous collector's and special editions published. This is the one you *need* to own. Just pick it up, feel the weight of it, the texture, go ahead, smell it. This book screams COLLECTOR. The text is the same story you've always known and loved, but this is Alice as you've never seen her before. Illustrated by the beloved surrealist Salvador Dali, this book is sure to delight the artist, the bibliophile, and somewhat surprisingly, the mathematician on your list.
—
Heather
Spring 2010 Kids' Next List
---
"This illustration-driven edition of the classic tale appeals to booklovers of all ages. The perspective and design provide a satisfying experience for both the reader and the collector."
— Camille DeBoer, Pooh's Corner, Grand Rapids, MI
Description
---
About Author Charles Lutwidge Dodgson (January 27, 1832 - January 14, 1898), better known by the pen name Lewis Carroll, was an English author, mathematician, logician, Anglican clergyman, and photographer.His most famous writings are Alice's Adventures in Wonderland and its sequel Through the Looking-Glass as well as the poems "The Hunting of the Snark" and "Jabberwocky", all considered to be within the genre of literary nonsense.His facility at word play, logic, and fantasy has delighted audiences ranging from children to the literary elite. But beyond this, his work has become embedded deeply in modern culture. He has directly influenced many artists.There are societies dedicated to the enjoyment and promotion of his works and the investigation of his life in many parts of the world including North America, Japan, the United Kingdom, and New Zealand.His biography has recently come under much question as a result of what some call the "Carroll Myth."Product DescriptionAlice's Adventures in Wonderland (1865) is a novel written by English author Charles Lutwidge Dodgson, better known under the pseudonym Lewis Carroll. It tells the story of a girl named Alice who falls down a rabbit-hole into a fantasy world populated by peculiar and anthropomorphic creatures.The tale is filled with allusions to Dodgson's friends (and enemies), and to the lessons that British schoolchildren were expected to memorize. The tale plays with logic in ways that have made the story of lasting popularity with adults as well as children. It is considered to be one of the most characteristic examples of the genre of literary nonsense, and its narrative course and structure has been enormously influential, mainly in the fantasy genre.