Bland Fanatics: Liberals, the West, and the Afterlives of Empire (MP3 CD)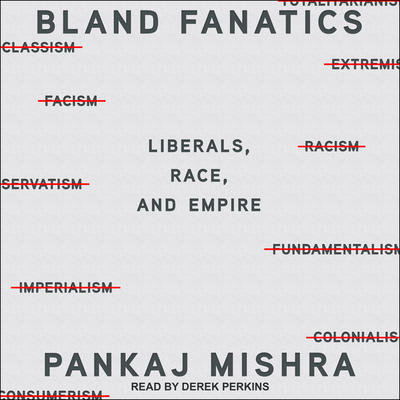 $24.99
Email or call for price.
Description
---
In America and in England, faltering economies at home and failed wars abroad have generated a political and intellectual hysteria. It is a derangement manifested in a number of ways: nostalgia for imperialism, xenophobic paranoia, and denunciations of an allegedly intolerant left. These symptoms can be found even among the most informed of Anglo-America. In Bland Fanatics, Pankaj Mishra examines the politics and culture of this hysteria, challenging the dominant establishment discourses of our times. In essays that grapple with the meaning and content of Anglo-American liberalism and its relations with colonialism, the global South, Islam, and humanitarian war, Mishra confronts writers such as Jordan Peterson, Niall Ferguson, and Salman Rushdie. He describes the doubling down of an intelligentsia against a background of weakening Anglo-American hegemony, and he explores the commitments of Ta-Nehisi Coates and the ideological determinations of the Economist. These essays provide a vantage point from which to understand the current crisis and its deep origins.