Pain: Self Management Log Book: Self help style log book for those whom suffer physical pain or mental issues regularly - 7" (Paperback)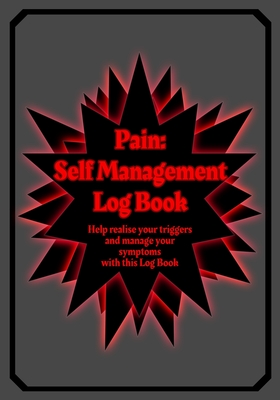 Description
---
For all those that suffer with daily or regular pains and need to log all down for medical assessors or doctors but also for yourself so that you can see what the contributing factors are and how better to tackle the problem. Medication log and other boxes for you to fill about the environmental/emotional/physical factors that influence your life. Through this log book you can realise a lot of pain and mental issues are down to either physical or environmental factors for eg; your father dose not understand your Fybromyalgia pains how you made this easier on you and bring understandings to him etc etc, see example at front inside of book.
7" x 10" 200 paged paperback book
194 pages of these Pain Self Management Logs
For all types of illnesses Mental/Physical/Environmental
Show where your pains are on a body chart
Sections for Mental/Physical/Environmental issues for you to fill in
Some coping mechanisms also included, back of book in notes you can add your own too
These logs are essential to help guide you to a better management of your conditions.