The Principles of Success: Lessons from Elon Musk, Bill Gates, and Warren Buffett (Paperback)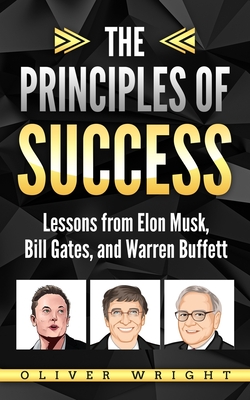 $11.99

Not Available In-Store - Usually Ships from Warehouse in 1-5 Days
Description
---
Discover essential lessons for success from some of the wealthiest men in the modern world.
Do you want to improve your life, achieve financial freedom, and never have to worry about money again? Then it's time to learn from the masters.
This book uncovers the philosophies and mindsets of three of the world's most incredible entrepreneurs - Bill Gates, founder of Microsoft, Warren Buffett, the legendary investor, and Elon Musk, head of SpaceX and Tesla. All of these men have essential life lessons which have allowed them to climb to incredible wealth - and now you can learn them.
From understanding why you should surround yourself with the right people to knowing when and how to take risks, The Principles of Success is your guidebook to a more financially stable life
Inside this book, you'll discover:
Why You Should Find Your Passion
Why the Right People Can Make (Or Break) Your Success
The Secret of Optimism - Why Being Positive is so Important
How to Deal With Risks, Setbacks, and Obstacles
Why Nothing is a Replacement for Hard Work and Effort
How to Keep Learning no Matter How Old You Are
And So Much More
All of these lessons have been instrumental in business success, and by mastering them you too can supercharge your chances of fulfilling your entrepreneurial dream So don't waste time learning through trial and error - study the experts, and discover how you could someday join them.
Buy now to discover the principles of success today