The Other End of the Line (Paperback)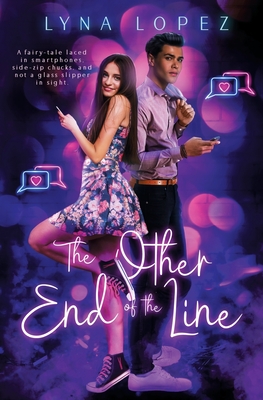 $10.99

Not Available In-Store - Usually Ships from Warehouse in 1-5 Days
Description
---
The author of the highly-rated Project Hercules series, a thrilling dystopian adventure, brings you a stand-alone YA romance novel about falling in love with the person on the end of the line.
Brina Palace spends her high school days keeping up with her grades and not getting harassed by her peers. Compared to her sister, Brina always came second best in academics, and she found no way around the idiots in her school. Bree spent most of her time watching Dylan Taylor movies and falling in love with the actor on-screen to avoid the drama that came with high school. One day, she finds a phone with everything in it locked, but for the text messaging feature.
Dylan Marcus Taylor has played several roles that he's both hated and admired throughout his career. During one of his events, Dylan loses his phone and goes crazy, trying to catch the attention of whoever finds it. He expected someone to steal it, wipe it, or use the personal information they found inside to threaten him, but instead, he came to know something far better than himself or his career.
Would Brina and Dylan find a fairy-tale movie ending, or will reality get the best of both of them?
What Readers are Saying about The Other End of the Line:
"I was hooked from the minute that I started reading until the very last page. Very enjoyable read that keeps you engaged throughout every page. Great romance novel for all ages. I recommend this book. Can't wait for the next book "
"Such an amazing read. I've read it three times and found myself infatuated with it... I definitely recommend reading this book and grow to love it, just as I have."
"Absolutely loved it Made me reminisce about "You Got Mail" with Meg Ryan The story was well told, and the detail exquisite I connected with Dylan and Bree and truly enjoyed it It's a must pick up ❤"
"Well written and sucks you in. Once I started reading I could not stop Amazing short story with excitement and surprises in each chapter. Please keep up the writing."
**Content Warning**
May contain brief tobacco use and underage drinking.