On the Nature of Things (Hardcover)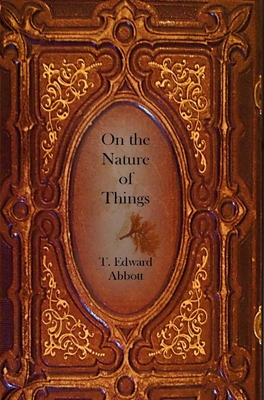 $16.95

Not Available In-Store - Usually Ships from Warehouse in 1-5 Days
Description
---
Welcome to the troubled town of Y-ce, where mud and spider silk, bryophytes and hedgehogs' quills have taken on lives of their own.
Things haven't been the same in the village of Y-ce since the forest encroached. A beautiful boy and his sister have developed a taste for wood and eaten their mother's house. The local brewer has purchased a tanned leather sculpture of a disagreeable girl affixed by her feet to a loaf of bread. A cat with reconstructed footpads has transformed an unemployed woman's prospects, though perhaps not in the manner she would have chosen. And an aging widower has found himself bound, literally, to the red lady's slipper orchids he planted over his dead wife's grave...
Evoking Robert Aickman and Neil Gaiman at their sinister best, these interlocking stories of obsession and anxiety, of the uncanny and the illusory, transform the daylight realm of the fairy tale into a murky underworld of horror. As eerie as it is immaculately realized, On the Nature of Things is a magical portrait of The Wood in its stripped, unadulterated form.