Leave Your Light On: The Musical Mantra Left Behind by an Illuminating Spirit (Paperback)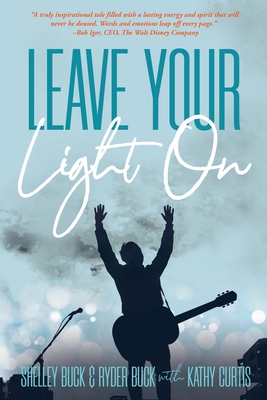 $18.99
Not Available In-Store - Usually Ships from Warehouse in 1-5 Days
Description
---
Sometimes a soul is luminous, so incandescent, they blaze a trail uniquely their own. When someone like that, who goes right to the heart of it all, comes along and flashes a light so bright, you can't help but feel more alive.
Ryder Buck was such a guy.
He was charming and hilarious, ornery and aggravating, and he delighted in his love for music. Nothing more and nothing less than himself, his self-acceptance fueled his audacious dreams. Ryder lived a magical life full of hope, but he was also tested in ways many of us never will be - through the pain of a diagnosis and the hardship of chemo treatment. And when the cancer that should have beaten him didn't, his unimaginable fate showed up on a dark highway.
Then his light began to shine even brighter than ever. It led his mother out of the dark tunnel of her grief. It cradled a family, heartbroken by his silent guitar, to find healing. It gave people throughout the world who have never met him a new way of discovering themselves and illuminating their brilliant purpose.
For an unforgettable story that will inspire you to chill out and shine your own light - no matter what life or death throws your way - read Leave Your Light On.