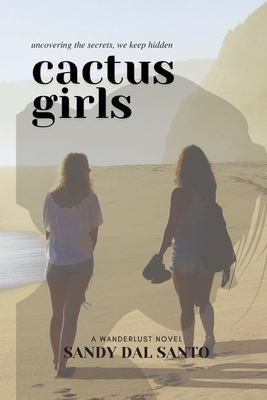 $17.59

Not Available In-Store - Usually Ships from Warehouse in 1-5 Days
Description
---
Cactus Girls is a young adult adventure story about what happens on the journey to find yourself, healing the brokenness deep inside, and finally moving on. Ride along with 18 year olds Sandy and Holly to some National Parks and into California. Watch them see life out West and discover who they are and who they want to be.
Sequel to "Don't Whisper in My
Ear."
18-year-old Sandy Kelly's only goal
in life is to find herself and not follow in her mother's footsteps.
After high school, Sandy journeys
out west to several breathtaking national parks with her best friend. But,
before they leave, Sandy meets a gray-haired man at a gas station, who tells
her to look for geodes out west because they hold secrets inside. Intrigued,
Sandy now has a new mission to find a geode of her own and find the secret
inside. During her search, Sandy meets people from all walks of life and
experiences things she'll never forget, but she can't help but feel something's
missing. Her calls home go unanswered, and every step she makes to finding
herself leads back to where she started. But what she finds when she gets home
will stay with her forever.