The Skylight Fallout: Book Two of the Skylight Series (Hardcover)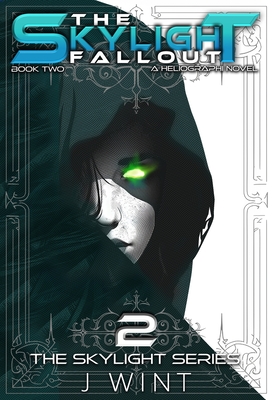 $27.99

Not Available In-Store - Usually Ships from Warehouse in 1-5 Days
Description
---
Now is the time for Vigilance.
-Solan Alexander
The Lucem's long standing alliance with the Agency is on thin ice. Spies have infiltrated their ranks and the Atrum are on the move once again.
To make matters worse, Jet is struggling to understand his role in the legendary order known as the Lucem. And, thanks to his undercover duties, he is falling behind in his study of the ancient art known as Vishmu. He is sworn to protect his warden, Kamber Caster, as she begins her first semester at Skylight University. But he must also keep a watchful eye on his old friend, Cutter Jade, as their enemy, the Atrum, will stop at nothing to gain the upper hand, including kidnapping and murder.
With the Century Eclipse approaching--and the Lucem's leader, Tyberius Alexander, missing--Solan reluctantly steps into the lead. When she intercepts communications that the Atrum are planning something diabolical, the Lucem must take up their oath to protect the citizens of Skylight. Stars collide when Jet comes face to face with his old classmates and he must decide the fate of those closest to him.
In this epic sequel to The Prism Affect, the biggest mystery of the century will finally be revealed. Who is the true Skylight Fallout, which side will they be on, and to what lengths will their enemy go to secure victory?
One thing is certain. The next phase of The Prism Affect is destined to be set in motion by the Skylight Fallout, and neither the Atrum or the Lucem can change their fate... or can they?