Not Just For This Life: Gough Whitlam Remembered (Paperback)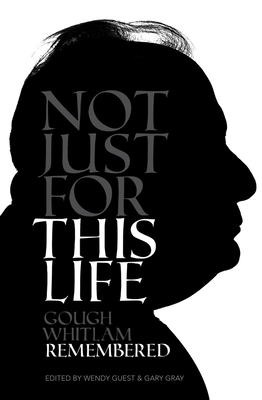 $29.99

Special Order - Subject to Availability
Description
---
Not Just For This Life is a salute and tribute to Gough Whitlam, commemorating what would have been his 100th birthday. Upon his death in October 2014 there was a national outpouring of grief and affectionate remembrances across the nation. This book includes condolences from politicians of all political stripes; eulogies from the State Memorial Service and a selection of messages of condolence from the men and women of Australia.

Not Just For This Life also includes a foreword by Graham Freudenberg and short introductions by Laurie Oakes, Anita Heiss, Geraldine Doogue, Don Watson, Patricia Hewitt, Nick Whitlam and Tim Soutphommasane where they tell their stories of the period following Gough's death and their experiences with Gough.
About the Author
---
Gary Gray AO was born in Yorkshire in 1958. His family migrated to Australian in 1966 and he met Gough Whitlam for the first time in 1977 when Gough was campaigning in the seat of Grey. Gary was National Secretary of the ALP from 1993 to 2000 and the Member for Brand, holding both cabinet and shadow cabinet positions, from 2007 to 2016. Gough and Gary had an active, friendly, often humorous relationship for more than 30 years. Wendy Guest was born in the steel making, coal mining, Labor voting districts of the Illawarra in 1958. She began her career as a journalist, worked in the media office of NSW Premier Barrie Unsworth, as a communication consultant to the ALP and in the Prime Minister's Office as speech writer and media assistant to Anita Keating in the 1990s. She moved to Chicago and a career in corporate education in 2000, returning to Australia in 2013. She is a freelance writer in Sydney.