The Strong Amongst Us (Paperback)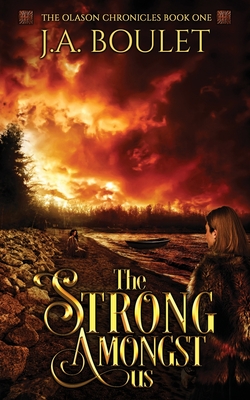 $20.99

Not Available In-Store - Usually Ships from Warehouse in 1-5 Days
Description
---
On a blistery day in October 1875, a boat load of Icelandic explorers crash land on a beach paradise called Willow Point on Lake Winnipeg. Except it proves to be anything but paradise.
The Strong Amongst Us follows the fictional Olason family, on an epic journey based on actual events. Against a stunning backdrop of Lake Winnipeg, young Nathan Olason scrambles to survive against all odds in this strange unforgiving new country called Canada.
Nathan and his relatives hastily construct rough cabins, struggle to hunt and stay alive during the first brutal winter. He soon meets Anwa, a Swampy Cree native woman, who teaches him to survive in this unfamiliar land. With natural sand beaches and breathtaking sunsets, the lake quickly changes, to a menacing force, with massive storm surges and frigid temperatures, claiming lives like flies. Nath soon realizes that to claim this country as New Iceland he must persevere.
Anwa stands beside him as he struggles against heavy snowfalls, emerging Canadian governments, racism, violence and mass starvation deaths. He begins to fall deeply in love with Anwa, forming a bond others dream of. With her help, they begin to triumph with hunting and ice fishing; teaching themselves how to live off the land. Then just as they think they have prevailed against the odds, tragedy strikes an ominous blow; a smallpox epidemic that decimates villages, quarantines the town of Gimli, but most of all, threatens to claim what he holds dear the most.
With stirring realism, surprising bits of humor and steamy romance scenes, this historical saga weaves a rich tale of immigration, immense love, determination, resilience and the perseverance of the human spirit. It will leave you breathless.