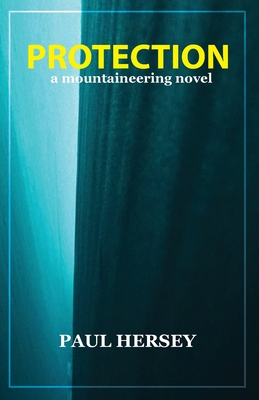 $14.69

Not Available In-Store - Usually Ships from Warehouse in 1-5 Days
Description
---
"It starts and ends with falling, and with lies, and the colour blue. Blue used to be my favourite colour, but not any more. If I see a certain shade it makes me shiver. Reminds me of the emptiness that lurks inside, and how that emptiness feeds off the cold. A stabbing, unrelenting cold."
Running away is Jase's answer to everything: having to compete against his older brother Duncan; avoiding a growing love for his friend Kate; facing his fear of climbing in the mountains close to home.
One of these days Jase will have to stop running. The people he cares for need his strength, his ability and his judgement. Will he make the right decision before it is too late?
This is a story of love, loss and redemption, the bonds between family and the outdoors, and those rarest of opportunities to right past wrongs.
'Paul Hersey writes from a place of deep understanding of the mountain environment and the ways in which climbers are defined and shaped by their profound and precarious interactions with the natural world as well as each other. Protection is simply one of the most gripping novels I have read in recent years.'
- Laurence Fearnley, author of The Hut Builder, winner of the fiction category of the 2011 New Zealand Post Book Awards and shortlisted for the 2010 Boardman Tasker Award for Mountain Literature