Dog of the Dead (A Zombie Vale Novella) (Paperback)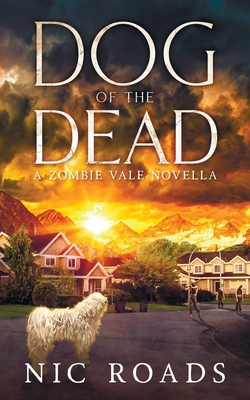 $12.99

Not Available In-Store - Usually Ships from Warehouse in 1-5 Days
Description
---
A DOG'S LOVE IS UNCONDITIONAL. BUT CAN A DOG LOVE A MONSTER?
Quigley is a jolly, shaggy dog living in the remote mountain village of Sparrowdale, Colorado. Life for the mop-haired Komondor and Gavin, his beloved human companion, is nothing short of perfect.
But one evening, during Quigley and Gavin's playful stroll around the neighborhood, a spontaneous plague strikes Sparrowdale's population. Its impact on the small mountain town is apocalyptic.
Helpless, Quigley witnesses Gavin's sudden transformation from a loving, dutiful friend into a growling, blood-thirsty beast, single-minded in his pursuit of human flesh. His companion has become an angry-hungry, one among thousands of the infected creatures now hunting and rampaging throughout Sparrowdale.
Horrified by Gavin's unexplained metamorphosis, Quigley remains tethered to his human, bound by love, loyalty, and leash. But when Gavin begins to prowl the streets for victims to consume and infect, the dog faces a heart-wrenching dilemma.
Compelled by his instinctive urge to protect those in need, Quigley must decide whether to stay by Gavin's side or confront his fiendish companion. Will the dog's undying devotion to his caregiver endure even as the undead predator unleashes his raging hunger upon the innocent?
Dog of the Dead is a gripping post-apocalyptic zombie survival thriller, a standalone novella set in the expanding world of Zombie Vale stories by Nic Roads, the author of Dom of the Dead and Better Dead than Red.