The Girl With No Name (Hardcover)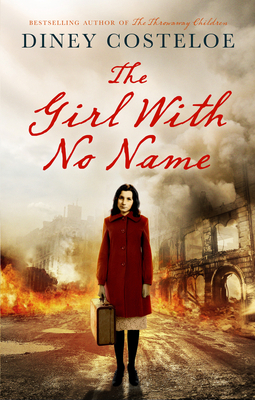 $24.95
Special Order - Subject to Availability
Staff Reviews
---
Imagine if Jane Austen wrote a WWII novel set in England before, during and after the Blitz. Surrounding Lisa, a 13-yr-old refugee newly arrived on a Kindertransport train, are half a dozen "supporting" cast whose characters are so well developed that you come to know each of them and love most of them. Beautifully told with some surprising and wonderful plot twists, this is a deeply moving story. When I reached the last page, I didn't want it to end, didn't want to leave these people who feel so dear to me.
—
Bob
Description
---
Thirteen-year-old Lisa has escaped from Nazi Germany on the Kindertransport. She arrives in London unable to speak a word of English, her few belongings crammed into a small suitcase. Among them is one precious photograph of the family she has left behind. Lonely and homesick, Lisa is adopted by a childless couple. But when the Blitz blows her new home apart, she wakes up in hospital with no memory of who she is or where she came from. The authorities give her a new name and dispatch her to a children's home. With the war raging around her, what will become of Lisa now?
About the Author
---
Diney Costeloe is the bestselling author of The Throwaway Children, The Runaway Family, The Lost Soldier, The Sisters of St Croix and The Girl with No Name. She divides her time between Somerset and West Cork.