The Girl with No Name (Paperback)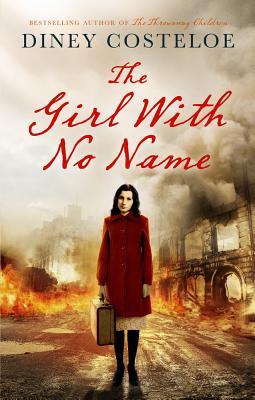 Staff Reviews
---
Imagine if Jane Austen wrote a WWII novel set in England before, during and after the Blitz. Surrounding Lisa, a 13-yr-old refugee newly arrived on a Kindertransport train, are half a dozen "supporting" cast whose characters are so well developed that you come to know each of them and love most of them. Beautifully told with some surprising and wonderful plot twists, this is a deeply moving story. When I reached the last page, I didn't want it to end, didn't want to leave these people who feel so dear to me.
—
Bob
Description
---
Lise is 13 when she arrives in England in August, 1939, with just one precious letter from the mother she will never see again. Bullied at school for being German, worse is to come when the Blitz blows her new home apart and she wakes up in hospital, with no memory of who she is or where she came from. Only the letter in her pocket gives a clue as to her identity, so the authorities give Lise a new name, make her a ward of court, and dispatch her to a children's home. But one person is sure that she is still alive Harry, the trouble-prone boy who protected her at school is determined to find and rescue Lise again if he can.
About the Author
---
Diney Costeloe published several successful novels in the 1980s.