Dictatorland: The Men Who Stole Africa (Hardcover)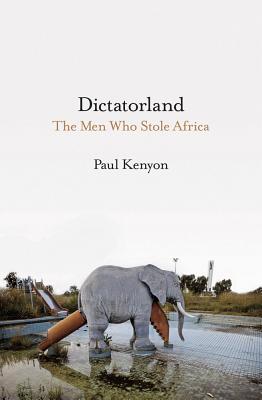 $34.95
Email or call for price.
Description
---
The dictator who grew so rich on his country's cocoa crop that he built a 35-story-high basilica in the jungles of the Ivory Coast. The austere, incorruptible leader who has shut Eritrea off from the world in a permanent state of war and conscripted every adult into the armed forces. In Equatorial Guinea, the paranoid despot who thought Hitler was the savior of Africa and waged a campaign of terror against his own people. Behind these stories of violence and excess lie the dark secrets of Western greed and complicity, the insatiable taste for chocolate, oil, diamonds and gold that have encouraged dictators to rule with an iron hand, siphoning off their share of the action into mansions in Paris and banks in Zurich and keeping their people in dire poverty.
About the Author
---
Paul Kenyon is a BBC correspondent and BAFTA award-winning journalist and author.
Praise For…
---
"It is [the] minute observations that make Mr Kenyon's book so hard to put down." —Economist

"Well written and sensibly structured. . . . Some of the most revealing passages are based on interviews with retired expatriate executives and diplomats who were witness to the excesses of the early post-colonial years." —Sunday Times

"A humane, timely, accessible and well-researched book that shines a light on urgent African issues . . . that, when we consider the state of our own societies, can no longer be dismissed as merely somewhere else's problem." —Irish Times

"A jaw-dropping tale of greed, corruption and brutality." —Daily Express

"illuminating."—Publishers Weekly