Young Adult Gothic Fiction: Monstrous Selves/Monstrous Others (Gothic Literary Studies) (Hardcover)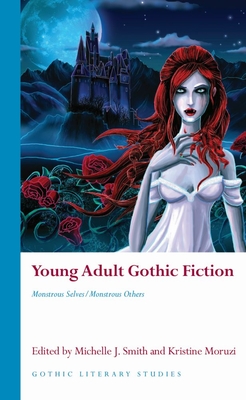 Description
---
A collection of essays on young adult Gothic fiction and what it reveals about our changing society. 

The contemporary resurgence of the Gothic in young adult fiction signals the anxieties and hopes of young people in the twenty-first century. The essays in this collection demonstrate how the shifting conception of adolescence as a liminal stage is mobilized through Gothic spaces and concepts. As the Gothic works to define what it means to be human—particularly in relation to gender, race, and identity—the volume also examines how contemporary shifts and flashpoints in identity politics are being negotiated under the metaphoric cloak of monstrosity.
 
About the Author
---
Michelle J. Smith is a senior lecturer in the School of Languages, Literatures, Cultures, and Linguistics at Monash University in Australia.

 

Kristine Moruzi is a senior lecturer in the School of Communication and Creative Arts at Deakin University in Australia.
Praise For…
---
"Particularly useful not only for scholarship but also for undergraduate syllabi."
— Children's Literature

"This collection is a valuable contribution to discussions of Gothic fiction for young people. Its innovative, engaging essays address the intersections of the Gothic with genre, youth culture, spatiality, textual consumption, gender, and considerations of what it is to be human." --Clare Bradford FAHA, Deakin University, Australia
— Clare Bradford FAHA, Deakin University, Australia

"This timely volume traces the ways in which myriad anxieties of being on the verge of adulthood in contemporary culture are given form in young adult Gothic texts. Paying particular attention to how the genre traverses boundaries, it reimagines the relations between power and oppression for teen characters and readers through the deployment of humour and horror, creative and corrective revisions of traditional tales, and alternate understandings of monstrosity, space, gender, and other-than-human beings." --Karen Coats, Director of the Centre for Research in Children's Literature, University of Cambridge
— Karen Coats, Director of the Centre for Research in Children's Literature, University of Cambridge