The Haunted States of America: Gothic Regionalism in Post-war American Fiction (Gothic Literary Studies) (Hardcover)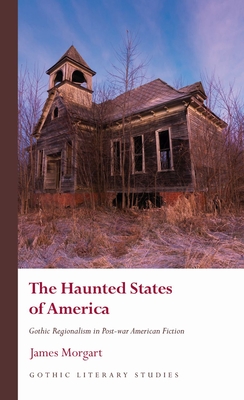 Description
---
A study of regional anxiety in postwar Gothic fiction, beyond the red scare.
 
The Haunted States of America reveals how the red scare exploited regional narrative traditions as it spread across the national imagination. In particular, Cold War anxieties found a welcome home in regional forms of Gothic fiction that already mediated anxieties about threats to local power structures: white supremacy, patriarchy, and colonialism, as well as capitalism. James Morgart argues that postwar Gothic fiction in the United States should be understood through these local anxieties and narratives first, before reading for national resonances. Through a series of localized readings—in the South, the Midwest, New England, New York, and California—Morgart reveals more than a century of regionalized angst behind the twentieth-century American Gothic.
About the Author
---
James Morgart is assistant professor of English at West Virginia University, Keyser.
Praise For…
---
"Unlike most accounts of 'Cold War Culture,' which scarcely mention the Gothic and emphasize a shared national identity, The Haunted State of America shows us that Gothic fiction was not only alive and well in post-war America, but also that it sustained the nation's various regional traditions and explored their distinctive problems of race, religion, gender, and ethnicity . . . A ground-breaking and compelling study of American Gothic fiction."
 
— Sanford Schwartz, Pennsylvania State University