The First Kingdom: Britain in the Age of Arthur (Paperback)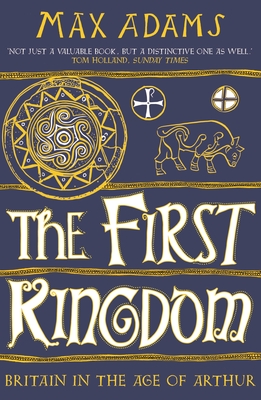 $16.95

Not Available In-Store - Usually Ships from Warehouse in 1-5 Days
Description
---
The bestselling author of The King in the North turns his attention to the obscure era of British history known as 'the age of Arthur'.
Somewhere in the dim void between the departure from Britain of the Roman legions at the start of the fifth century and the days of the venerable Bede, the kingdoms of Early Medieval Britain were formed. But by whom? And out of what?
Max Adams scrutinizes the narrative handed down to us by later historians and chronicles, stripping away the most lurid nonsense about Arthur and synthesizing the research of the last forty years to tease out strands of reality from myth. His central theme evolves from an apparently simple question: how, after the end of the Roman state, were people taxed? Rejecting ethnic and nationalist explanations for the emergence of the Early Medieval kingdoms, Adams shows how careful use of a wide range of perspectives from anthropology to geography can deliver a picture of the emergence of distinct polities in the sixth century that survive long enough to be embedded in the medieval landscape, recorded in the lines of river, road and watershed and in place names.
About the Author
---
Max Adams is a writer, archaeologist, and woodsman whose work explores themes of landscape, knowledge, and human connectedness with the earth. He is the author of The Viking Wars, The Wisdom of Trees, The King in the North, and In Land of Giants. He has lived and worked in the North-East of England since 1993.
Praise For…
---
'Not just a valuable book, but a distinctive one as well' Tom Holland, Sunday Times
'An engagingly written exploration of these 'fragments', synthesising archaeological and historical research from the last four decades, and applying a critical eye to traditional narratives passed down by medieval chroniclers and later accounts' Current World Archaeology
'Adams is a synthesiser, a noble pursuit often derided within academia, where praise is instead heaped on original research. He has read assiduously the arcane studies written for a specialist audience and condensed them into an accessible and illuminating book, studiously avoiding the temptation to fictionalise when facts are scarce' Gerard de Groot, The Times

"A triumph – a Game of Thrones in the Dark Ages'  Tom Holland onThe King of the North