Spirit Dancer (Paperback)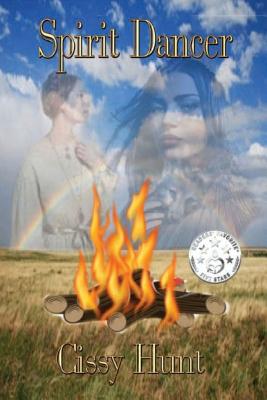 $14.95

Not Available In-Store - Usually Ships from Warehouse in 1-5 Days
Description
---
Spirit Dancer by Cissy Hunt is the story of a woman and how she held on to her faith even when all seemed lost. The novel follows Hannah, who kept her faith when times became desperate and too hard to live through. She was just seventeen years old when she married Caswell. He was a good husband, but a couple of months after their marriage, Caswell decided that they would be moving west where his uncle had a better job opportunity for him.

Hannah didn't really want to leave her family and everything she had ever known behind, but she had no choice. She just had to keep faith in God and her husband. Embarking on the wagon train going west, her life changed radically. There were storms, death, and livestock stampedes. She endured it all, but when her husband caught a terrible contagious disease, the wagon train left them behind. With a sick husband and a long way to go, Hannah had to struggle through the wild wilderness of the west and reach safety. With so much going on around her, can Hannah keep faith? Will she still trust God to help her through? Or will her faith crumble with her life?

What an adventurous novel. Hannah is such an empowering woman; she is strong and resilient and she never backed down. Her faith is admirable. She is certainly no little woman; she took charge when she needed to and made sure that she never failed. This is Christian fiction, but it is a lot more than that. It is a humanistic stance set in a time when women were no more than a burden. A job very well done by Cissy Hunt. I hope there is more of her writing because I will be on the lookout for more from this talented author.