TEAM-BUILDING and INTERACTION. Practicing Personality Types in Corporate Context: MBTI activities (Paperback)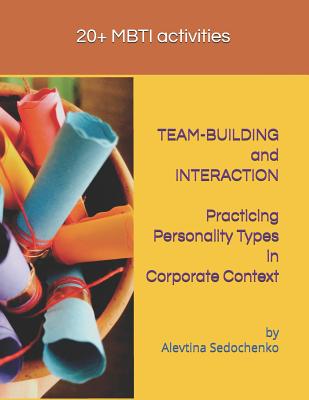 $21.40
Email or call for price.
Description
---
20+ NEW USER-PROVEN EXERCISES for MBTI TEAM-BUILDING CORPORATE assessments and consultations. TOTAL KIT for the MBTI training with a special thematic selection of 20 exercises, developed for Types and dichotomies work out for teams development. You get all you need: activities on MBTI dichotomies, get-to-know, icebreakers, warm-ups, and sum-up exercises. The activities are based on various techniques and methods (projection, art-therapy, etc.), developed and selected specifically on team-building and interaction. The exercises are provided with detailed descriptions, needed, materials, task instructions, options for adaptation for different audiences, examples of how the exercises work.The activities from this collection will help you: - to work out the personality Types in a simple and clear way - to help the participants to practice how to use the Types for effective team interaction- to learn on the features of different Types - to use Type knowledge for building of the effective teamsThe book is helpful for MBTI(R) specialists, trainers, HR, and T&D managers, consultants who want to create their unique MBTI training products for corporate clients. It also might be interesting for everyone who wants to practice Types.