Crises and Popular Dissent: The Divided West (Hardcover)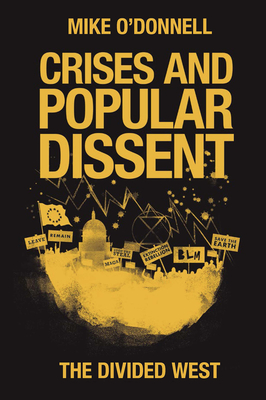 $100.00

Not Available In-Store - Usually Ships from Warehouse in 1-5 Days
Description
---
The first two decades of the new millennium brought with it a chain of crises and reaction headlined by the plane-bombing of New York's Trade Center twin towers, the financial crash of 2007-8 and subsequent austerity, and latterly Brexit, the rise and fall (for now) of Donald Trump, including the Capitol attack, and Covid-19. The health and political aspects of the virus are discussed in the context of planetary well-being and climate change. Crises and Popular Dissent brings these apparently disparate issues into focus by addressing five thematic questions:
Why from being the hegemonic global ideology did liberalism go into crisis? What do populists want that liberalism is not providing?
Why is nationalism so important to right populists?
What part might social movements play in a progressive revival?
What might a participatory democratic and progressive future mean for the planet and the species?
The concluding chapter is interactive asking readers to consider issues raised in the text as individuals and members of groups.
O'Donnell's main focus is on liberalism and populism in the United States, Europe and Britain, arguing for an internationalist rather than nationalist perspective and response to the turmoil of the period. A pattern emerges of right populism primarily as a reactive phenomenon to immigration mediated by nationalism, partly obscuring causes of structural inequality exacerbated by neoliberalism. Particular attention is given to left social movement movements such as Extinction Rebellion and Black Lives Matter in building a left radical response. O'Donnell provides an informed, integrated and distinctive approach to the recent evolution of popular dissent.
About the Author
---
Mike O'Donnell recently retired as Professor of Sociology at Westminster University, UK. He continues to publish work in the area of radical politics and social policy.