The Hormone Therapy: The Easy Program to Balance Your Hormones, fertility, and Reset Your Metabolism... (Hardcover)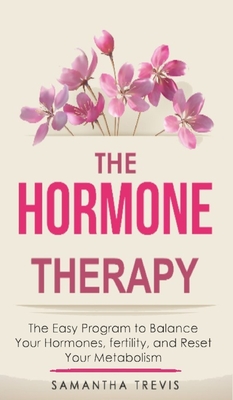 $34.90
Not Available In-Store - Usually Ships from Warehouse in 1-5 Days
Description
---
Hormones are your body's chemical messengers. Produced in the endocrine glands, these powerful chemicals travel around your bloodstream telling tissues and organs what to do. They help control many of your body's major processes, including metabolism and reproduction.
When you have a hormonal imbalance, you have too much or too little of a certain hormone. Even tiny changes can have serious effects throughout your whole body.
Think of hormones like a cake recipe. Too much or too little of any one ingredient affects the final product. While some hormone levels fluctuate throughout your lifetime and may just be the result of natural aging, other changes occur when your endocrine glands get the recipe wrong.
Your hormones play an integral role in your overall health. Because of that, there's a broad range of symptoms that could signal a hormonal imbalance. Your symptoms will depend on which hormones or glands aren't working properly.
Statistics show that hormonal imbalances, especially in women, are much more common than thought previously. You might not be able to see a hormonal imbalance, but its effects can present themselves in all aspects of your life and, left untreated, can be dangerous or even life-threatening. So with the prevalence of a hormone imbalance being so high, why don't more of us seek medical treatment? First, it helps to know what a hormone does, and why left untreated, it can be dangerous.
Do you want to know more?
Then Scroll up, click on "Buy now with 1-Click", and Get Your Copy Now