Beginners Guide to Companion Planting 2021: Gardening Methods to Grow Organic Vegetables (Hardcover)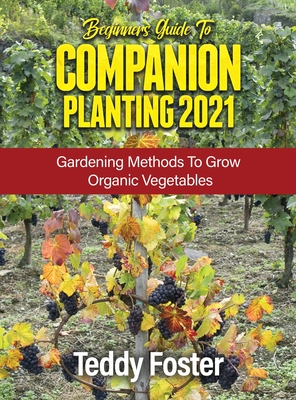 $39.97

Not Available In-Store - Usually Ships from Warehouse in 1-5 Days
Description
---
Most of us have grown up in a world that is dominated by intensive monoculture farming. Fields of maize, wheat, rice and barley not only dominate the landscapes of many states and countries, but also influence the way in which we have become accustomed to eating.
Despite a dramatic increase in the range of vegetables and fruit on offer, we mainly survive on a small portion of those. It is true that we may have treats that sometimes fall outside of the traditional mainstay crops, but our diets are still dominated by those products that can be grown on a large-scale, commercial basis-wheat, rice and maize.
This eating to suit commercial production has widespread ramifications that nobody could have foreseen. As vast areas of land are dedicated to just one or two crops, soils become denuded of nutrients and the need for chemical fertilisers cannot be avoided.
That, in turn, brings environmental repercussions, many of which are proving to be catastrophic. Closer to home, our more limited diets are depriving us of the vitamins and nutrients that we once consumed simply through eating so many different types of plant-a boon for the supplement manufacturers, but not so good for us.