How to Read Tarot (Gothic Dreams) (Hardcover)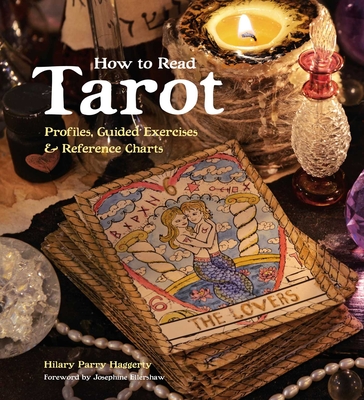 Description
---
Still shrouded in mystery, Tarot is explained here for the modern reader and the would-be practitioner.

Accessible and intuitively organized, this must-have guide offers the history and practical application of every card in the Tarot deck. Fully illustrated and clearly designed, Tarot: Practical and Celestial weaves traditional meanings with a series of contextual readings, and lays out paths for personal interpretation, essential for a deep understanding of Tarot. Guided exercises, profiles, reference charts, and other key tools for any tarot practitioner are included to assist in your development.
About the Author
---
Designed and developed at Flame Tree Publishing, independent publisher and creator of fine, illustrated books, journals, notebooks and art calendars. Cookery, lifestyle and computing strand.

For Josephine Ellershaw the Tarot has been a constant life companion on a personal journey that spans almost five decades. She's the author of the international bestseller Easy Tarot: Learn to Read the Cards Once and For All, along with other titles, Easy Tarot Reading, Easy Tarot Combinations, and The Chronicles of Destiny Fortune Cards. You can find out more by visiting her website: Learn-Tarot-Cards.com

Hilary Parry Haggerty is a tarot reader, witch, mentor, editor, and teacher. She has been reading tarot for the public since 2005, and worked with the tarot for over 25 years. Hilary was the winner of Theresa Reed's (The Tarot Lady) Tarot Apprentice contest in 2011. Her work has been featured in Maxim Magazine and BuzzFeed.