Atlantis and the Silver City (Paperback)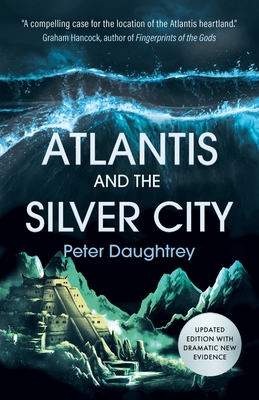 $15.99

Not Available In-Store - Usually Ships from Warehouse in 1-5 Days
Description
---
What if Atlantis is closer than we think?
It was more than 2,000 years ago that Plato laid down a number of cryptic clues concerning the location of Atlantis, and since then countless experts have tried to crack his code. Some claim Atlantis lies under the volcanic rocks of Santorini. Others place it in the Bermuda Triangle or off the coast of Africa.
After a forensic, twenty-year examination of Plato's writings Peter Daughtrey says we can find Atlantis. Previous attempts have barely matched six of Plato's clues, whereas he matches an unprecedented sixty. Daughtrey also outlines the full reach of the Atlantis Empire - and even pinpoints the exact location of its once glittering capital city.
His quest for the truth about Atlantis runs from the dusty stone quarries of Portugal and the hieroglyphs of Egyptian temples to the newly refurbished museums of Baghdad. It includes the discovery of long-forgotten vitally significant artefacts, sensational evidence of a lost alphabet and a revealing analysis that identifies today's descendants of this most ancient civilization.
Detailed, accurate and told with enthusiasm and verve, Atlantis and the Silver City even reveals the location of another city from the ancient empire of Atlantis.
From his teenage years Peter Daughtrey had a deep conviction that mankind's civilized history was much older than officially acknowledged and spent much time badgering his local library for books on the subject. Retirement from his publishing business has finally allowed Peter to return to that teenage passion, giving him time at last to collate his previous twenty-years' worth of research into Atlantis and ancient civilizations. This book, Atlantis and the Silver City is the result.