After Alexander: The Time of the Diadochi (323-281 Bc) (Hardcover)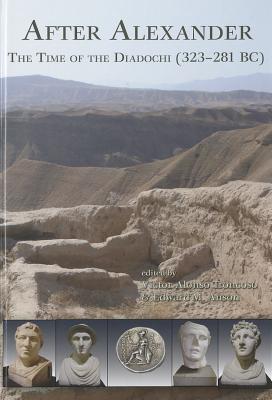 $55.00

Special Order - Subject to Availability
Description
---
When Alexander the Great died in 323 BC without a chosen successor he left behind a huge empire and ushered in a turbulent period, as his generals fought for control of vast territories. The time of the Successors (Diadochi) is usually defined as beginning in 323 BC and ending with the deaths of the last two Successors in 281 BC. This is a major publication devoted to the Successors and contains eighteen papers reflecting current research.
Several papers attempt to unravel the source history of the very limited remaining narrative accounts, and add additional materials through cuneiform and Byzantine texts. Specific historical issues addressed include the role of so-called royal flatterers and whether or not Alexander's old guard did continue to serve into their sixties and seventies.
Three papers reflect the recent conscious effort by many to break away from the Hellenocentric view of the predominantly Greek sources, by examining the role of the conquered, specifically the prominent roles played by Iranians in the administration and military of Alexander and his Successors, pockets of Iranian resistance which eventually blossomed into Hellenistic kingdoms ruled by sovereigns proclaiming their direct connection to an Iranian past and a continuation of Iranian influence through an examination of the roles played by certain of the Diadochis Iranian wives.
The papers in the final section analyze the use of varying forms of propaganda. These include the use of the concept of Freedom of the Greeks as a means of manipulating opinion in the Greek world; how Ptolemy used a snake cult associated with the foundation of Alexandria in Egypt to link his kingship with that of Alexander; and the employment of elephant images to advertise the authority of particular rulers.