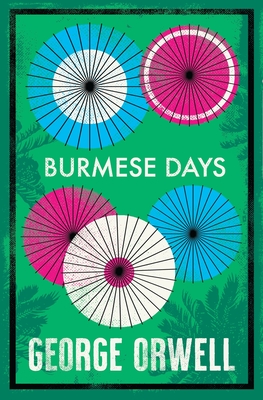 Description
---
In the Burmese provincial town of Kyauktada, the world-weary John Flory – a thirty-something English teak dealer – leads a life of quiet disillusionment, hardly mixing with the natives or the expat community, and deriving some comfort only from his conversations with an Indian friend, Doctor Veraswami, and the attentions of his local mistress. His prospects seem to improve when he meets the orphaned niece of a timber merchant, Elizabeth Lackersteen, who appears to reciprocate his feelings of love – but the arrival on the scene of another suitor, the boorish police officer Verrall, and the scheming of a disgruntled local magistrate threaten to shatter Flory's dreams and put him on a path to tragedy.

Based on the author's own experiences in Burma as a young officer in the Indian Imperial Police, Burmese Days – here presented in the version published in Britain in 1944, which follows the text of its first American edition – is George Orwell's debut novel, invaluable both as a faithful description of life in Burma during the twilight of the British Raj and as an exposé of the failings of colonial rule.
About the Author
---
Eric Blair (1903–50), better known by his pen name George Orwell, was a novelist, journalist and critic, best remembered for his seminal novels 1984 and Animal Farm, and for works of non-fiction such as The Road to Wigan Pier and Homage to Catalonia.