A Flower A Day (Hardcover)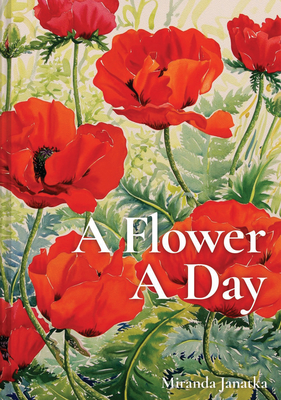 Description
---
Fascinating and richly illustrated stories of flowers for every day of the year.

Every day of the year, a different species of flower bursts into bloom somewhere in the world. This collection of 366 flowers reveals not only their beauty but also the fascinating botanical, literary, folkloric, and historical stories behind them.

Discover the magnificent magnolia, which evolved more than 95 million years ago at the time of the dinosaurs, and the specific perfumed rose that covers the land around Grasse in France. Read about the powerful medicinal elements of manuka bush flowers and the inspiration behind William Wordsworth's "host of golden daffodils."

Here are also the cheerful Mexican marigolds bedecking urban graveyards, delicate sakura blossoming along Japanese avenues, spectacular tropical vines hanging in the Philippine rainforest, and flamboyant wildflowers carpeting meadows across Europe, showcasing the amazing variety of the natural world.

Illustrated with stunning photographs and works of art, this collection is a celebration of flowers and their special place in both the natural world and our culture.
About the Author
---
Miranda Janatka is a botanical horticulturist, trained teacher, and writer. She holds both the Kew Diploma and a degree from the Courtauld Institute of Art, and she writes for the BBC Gardeners' World Magazine. Passionate about sharing her love and knowledge of nature and botany in particular, she has a strong social media following.