I Beat Back Pain So Can You: Cure Back Pain Without Surgery Or Drugs (Paperback)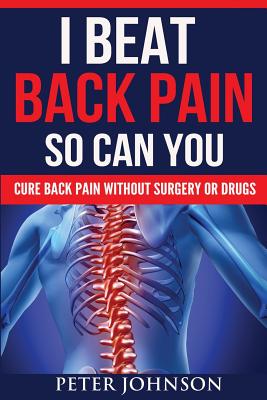 $19.99

Not Available In-Store - Usually Ships from Warehouse in 1-5 Days
Description
---
The author suffered a major back problem where the pain was monumental and the disabling effect ridiculous: doctors said it could leave him in a wheelchair. Determined to get better, without surgery or drugs, he embarked on a journey to find out what would work to regain full mobility and live a normal life again.
This book covers that journey, sharing areas that are seldom spoken about and rarely make it into print. It has empathy with fellow back pain sufferers yet applies some 'tough love'. The chapters address everyday lifestyle issues and suggest practical solutions.
Written as someone who is not a medical practitioner, it is a true-life explanation of what he found worked so that he could live a 'normal' life again - if subsequently trekking to the base camp of the highest mountain in Tibet can be considered normal
"Brilliant ... information you won't find anywhere else."
"One of the most easily understood and informative books on back pain I've ever read."
"Medically safe and sound."
www.TheBackChampion.com