Savannah Then and Now® (Hardcover)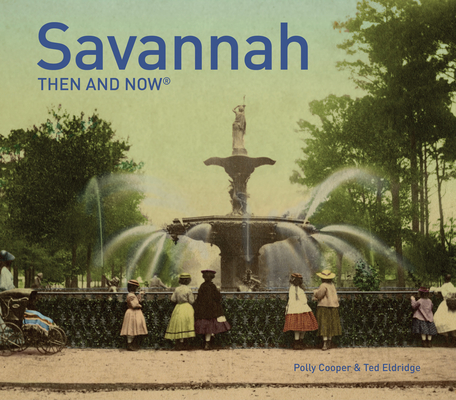 $19.95
Email or call for price.
Description
---
Putting archive and contemporary photographs of the same landmark side-by-side, Savannah Then and Now (R) is a visual chronicle of the city's past The early settlers of Savannah built their houses around a geometric street plan on a bluff above the Savannah River. They were aided by the Yamacraw tribe and their aged chief, Tomochichi, who became firm friends with Savannah's founder, Englishman James Oglethorpe, and both their names are commemorated across the city. Oglethorpe's vision for "open-space squares surrounded by the rhythmic placement of streets"would later earn Savannah the prestigious status of becoming a National Historic Landmark. Savannah boomed as the cotton trade expanded in the South, and by the mid-19th century the city was thriving as it exported cotton bales to Europe and acted as a staging post for travelers. During the Civil War, in 1864, Savannah was surrendered to General William T. Sherman following his March to the Sea, which began in Atlanta and ended in Savannah. Thankfully, General Sherman spared Savannah the torch, and the elegant Georgian residences were saved. However, it took a group of resolute Savannah ladies to preserve some of the best architecture in the city in the 1950s, as many historic buildings were scheduled for demolition. Their hard work and enterprise has helped preserve the city's architectural heritage. The book features images of some of the sites referenced in John Berendt's influential book Midnight in the Garden of Good and Evil such as Mercer House, Armstrong House, Bonaventure Cemetery, and the Telfair Academy, along with architectural gems such as the Cotton Exchange, Davenport House, and the Green-Meldrim House-historic buildings that make Savannah a cherished city.
About the Author
---
Polly Wylly Cooper is a true Savannahian, born in 1940 in the Telfair Hospital for Women. Her books include: Sand Between Our Toes, Tybee Days, Isle of Hope - Images of America, A Visitors' Guide to Savannah, Savannah Guidebook, and Bluff Drive and the Isle of Hope Churches. She lives on the Isle of Hope.