The Archaeology of the Bible (Paperback)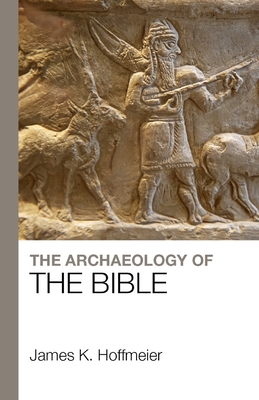 $21.95

Not Available In-Store - Usually Ships from Warehouse in 1-5 Days
Description
---
For the past 200 years archaeological work has provided new information that allows us to peer into the past and open chapters of human history that have not been read for centuries, or even millennia.
In The Archaeology of the Bible James K. Hoffmeier provides the reader with an incisive account of archaeology's role in shaping our understanding of the biblical texts. Fundamental issues addressed throughout include how archaeological discoveries relate to biblical accounts, and the compatibility of using scientific disciplines to prove or disprove a religious book such as the Bible. This work is an ideal introduction to the societies and events of the Ancient Near East and their relation to our interpretation of the Bible.
About the Author
---
James K. Hoffmeier PhD. ======================= James Hoffmeier served as Professor of Archaeology and Old Testament at Wheaton College and was chair of Wheaton's Department of Biblical, Theological, Religious and Archaeological Studies. From 1996 to 1999, he was also director of the Wheaton Archaeology Program. He directed excavations at Tell el-Borg, Sinai, from 1998-2008, and has appeared in and served as a consultant for television programs on the Discovery, History, Learning, and National Geographic Channels. Dr. Hoffmeier currently teaches archaeology at Trinity International University Divinity School, USA. He teaches and lectures regularly across the USA and internationally.