Plant Medicine: A collection of the teachings of herbalists Christopher Hedley and Non Shaw (Paperback)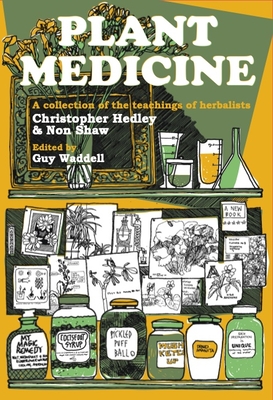 Description
---
This book of Christopher Hedley and Non Shaw's teachings, is comprised of lecture notes to students often taught through stories. Through transcribed recordings of Hedley's teachings and other material, Guy Waddell also included Hedley's philosophical approach to herbal medicine, a materia medica and therapeutics.
About the Author
---
Christopher Hedley
(1946–2017) was a fellow of the National Institute of Medical Herbalists and taught herbal medicine at all levels across the United Kingdom and the United States, specializing in materia medica and pharmacy.
Guy Waddell, PhD, FHEA, MNIMH, is director of studies at Heartwood Education. Previously, he was a lecturer in the department of life sciences at the University of Westminster, London. He has been a practitioner of Western herbal medicine for over fifteen years.