Anxiety: Meditations on the Anxious Mind (Hardcover)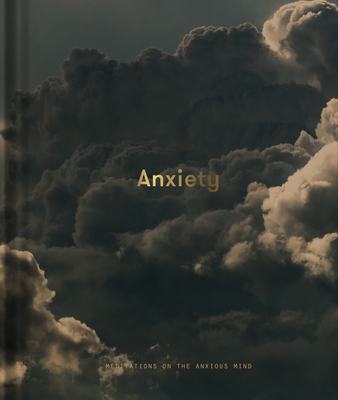 Description
---
A guide to our anxious minds, offering a pathway to calm, self-compassion, and mental well-being.
We all experience anxiety, but too often we bottle up our anxiousness, ashamed of what others might say, and end up feeling isolated and afraid. But anxiety is normal and deeply human. This book explains why we feel it, how we experience it, and what we can do about it. With their trademark combination of practicality, philosophy, and wit, The School of Life examines anxiety from a number of angles, providing a clear path forward to a calmer, kinder, compassionate, and more light-hearted future.
THE SCHOOL OF LIFE'S GUIDE TO NAVIGATING ANXIETY
TRAUMA, RELATIONSHIPS, OVERTHINKING, SELF-LOATHING: this book explore 19 varieties of anxiety, and the tone is like a pep talk from a trusted friend.
INCLUDES PRACTICAL SELF-REFLECTION EXERCISES: designed to help calm and unburden the mind.
ILLUSTRATED WITH FULL COLOR IMAGES THROUGHOUT
About the Author
---
The School of Life is a global organization helping people lead more fulfilled lives. Through our range of books, gifts and stationery we aim to prompt more thoughtful natures and help everyone to find fulfillment.The School of Life is a resource for exploring self-knowledge, relationships, work, socializing, finding calm, and enjoying culture through content, community, and conversation. You can find us online, in stores and in welcoming spaces around the world offering classes, events, and one-to-one therapy sessions. The School of Life is a rapidly growing global brand, with over 7 million YouTube subscribers, 389,000 Facebook followers, 174,000 Instagram followers and 166,000 Twitter followers. The School of Life Press brings together the thinking and ideas of the School of Life creative team under the direction of series editor, Alain de Botton. Their books share a coherent, curated message that speaks with one voice: calm, reassuring, and sane.