Metabolism Reset Diet: Reset Your Metabolism and Become A Fat Burning Machine (Paperback)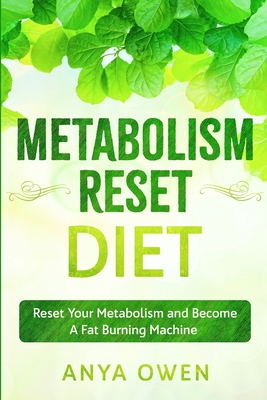 $21.99
Coming Soon - Available for Pre-Order Now
Description
---
The body reset diet aims to help in weight loss with light exercise and low-calorie diet plans for fifteen days. The diet is divided into 3 phases of five days each. Each phase had a particular pattern of diet and exercise routine. You need to consume food five times every day, starting from the first phase, which mostly consists of smoothies and progressing to more solid foods in the second and third phases. There is no official endpoint of the diet after the first fifteen days for losing and maintaining weight. The habits and routines formed over fifteen days should be maintained for a lifetime.
In This Book You Will Learn:
✓ How to Reset Your Body?
✓ Science Behind Metabolism Reset
✓ Recipes for Smoothies and Salads
✓ What Kind of Foods Should You Choose?
✓ Nutrients You Need and How to Get Them
✓ Why Do People Eat Emotionally?
✓ Scientific Research on Eating Disorders and Why They Exist
✓ Why Do People Have Bulimia or Other Food Disorders?
✓ The Neuroscience of Brain Chemicals and Food As a Reward
Delicious Recipes For Metabolim Increase Include:
★ Green Smoothie
★ Strawberry Banana Smoothie
★ Salmon Citrus Salad
★ Quinoa Salad
★ Herb and Goat Cheese Omelet
★ Mediterranean Cod
★ Grilled Chicken and Veggies
★ Stuffed Peppers
★ Brussels Sprouts With Honey Mustard Chicken
★ Quinoa Stuffed Chicken
★ Kale and Sweet Potato Frittata
★ Walnut, Ginger, and Pineapple Oatmeal
★ One-Pot Chicken Soup
★ Chocolate Pomegranate Truffles
And Much More
Pick up your copy of the book right now by clicking the BUY NOW button at the top of this page