A Vindication of the Rights of Women (Paperback)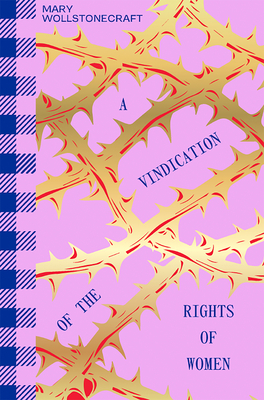 Description
---
Mary Woolstonecroft is now regarded as one of the founding feminist philosophers, and her writings are a key voice in a feminist conversation that still continues today. Writing in a time when men were asserting their rights in revolutions in America and France, Wollstonecraft produced her own declaration of female independence in 1792. Passionate, eloquent and forthright, A Vindication of the Rights of Woman launched a scathing attack on the understanding of women - as docile, domestic figures - and instead laid out the tenets for a new vision. An equal education for girls and boys, an end to prejudice and a chance for women to become defined by their profession, not their partner, were all some of Wollstonecraft's ideas. Whereas Mary Wollstonecraft's work was received at the time with a mixture of admiration and outrage, she is now rightly viewed as a powerful matriarch of modern feminism.
This book is part of a range of highly designed fiction and non-fiction classics. With bold, eye-catching graphic covers by Evi O Studio, this collection aims to introduce a selection of the most celebrated works of the last thousand years to a new audience. Featuring tales of adventure, fiction from the 19th and 20th centuries, feminist writings, and reflections on art, politics, philosophy and the origins of man, this is a small, wide-reaching and essential collection.
Evi O Studio is led by Evi, a designer with over 10 years' industry experience. She has worked as a designer at Penguin Books, and her work has won a number of publishing and design awards, including Young Designer of the Year and Book of the Year. Evi is also a well-known artist, exhibiting her abstract paintings regularly in Sydney and Melbourne.