The Little Book of Irishisms: Know the Irish through our Words (Paperback)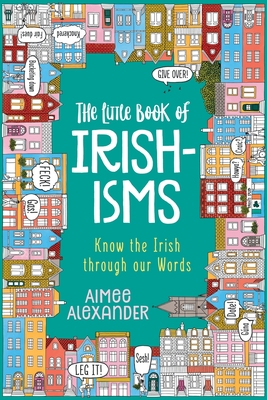 $14.99

Not Available In-Store - Usually Ships from Warehouse in 1-5 Days
Description
---
If an Irish person said to you, "Gimmie that yoke," would you think they were talking about an egg? If so, 99% of the time, you'd be wrong. How about banjaxed, bockety or craic? Any clue what they mean?
The Little Book of Irishisms is for anyone who wants to understand the Irish, not just our words but how we are as people. It's also for those who'd like to sound Irish, even just for Paddy's Day.
You'll learn tricks to Irishify your chat and how to avoid those clangers that people think we say but never do, like the classic, "Top of the morning to you."
If you're coming to Ireland and want to fit right in, this book's for you. If you can't make it, here's a way of visiting in spirit.
"Go on, go on, go on. You will, you will, you will," to quote the infamous Irish comedy, Father Ted.
The Little Book of Irishisms is the perfect novelty gift for St. Patrick's Day, as a Christmas stocking filler, or at any time to someone who appreciates what it means to be Irish.