Meow: A Book of Happiness for Cat Lovers (Animal Happiness) (Paperback)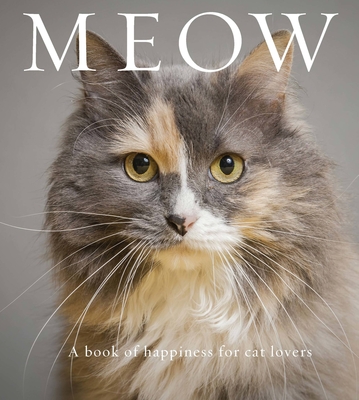 Description
---
Cats have a way of walking into our lives and making themselves right at home. No cat lover can imagine life without a feline presence — even if it is as fleeting as the occasional conversation with a neighbourhood stray.
Meow: A book of happiness for cat lovers is a compendium of delightful quotes that capture the essence of feline fascination. From Mark Twain to Ernest Hemingway, you'll be surprised how many famous names appreciated the company of a feline friend. Some of the quotes are from famous names, others not; some are philosophical, others light-hearted — and all are memorable.
Featuring beautiful and heart-warming photography, and presented in a high-quality gift format, this bestseller is a book to be enjoyed, treasured and dipped into again and again. The ultimate gift for cat-lovers everywhere.
About the Author
---
Anouska Jones is a book editor, publisher, reviewer and author, who has worked in publishing for over twenty years. She is a former Senior Editor of Kids' Book Review, and is the Publisher for Exisle Publishing and their children's picture book imprint, EK Books. Anouska has put together books of quotes and images on various topics, from animals with Woof, Meow and Spirit to tea with Happiness is a Red Teapot. She lives in Dunedin, New Zealand, with her family and their two dogs.