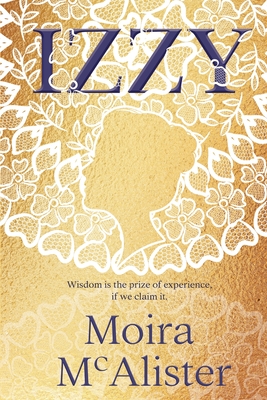 $22.50

Not Available In-Store - Usually Ships from Warehouse in 1-5 Days
Description
---
Izzy knew that some of her choices were foolish, but who could blame her for choosing love? Would she have followed her heart if she had known the consequences?
Set against iconic events of the 19th Century - the first illegal settlement of Melbourne, the Irish Famine, the Anglo-Sikh Wars and the Great Exhibition of 1851 in London, Izzy's story brings to life the struggles and resilience of a woman who is powerless to control her own life.
Izzy is the illegitimate daughter of an Irish peer and a Spanish serving girl, born just after the siege of Cadiz. When her mother dies in childbirth, Izzy is taken to Ireland and raised in her father's house. She is educated in domestic skills and surrounded by love from the people who know her best; the servants.
Suddenly, at the age of twelve she is sent away, as her father announces his engagement to the daughter of a wealthy family. Izzy realizes that because of her birth she is an embarrassment. A guardian is chosen and Izzy sets out into the world as governess to his children, with no skills or experience to navigate the real world. Perhaps her stable and loving childhood gave her a strong sense of self-worth or maybe she is 'wilful and stubborn' like her mother, but either way, Izzy is determined not to settle for second best. Even when it brings such heartache.
If Izzy had lived in another time and place there would be no story. Women of the 19th Century were legally owned by fathers and husbands, with few rights and limited opportunities to escape the narrow confines of their domesticity and their dependence on men.
She meets Dr Bryn Carrick, the first doctor in Melbourne and learns that dependence on men is a risky business. The first settlement of Melbourne is far from her genteel childhood home. Camped on the original Government Paddock (near Queensbridge in the heart of modern Melbourne) Izzy is among the first hundred settlers. Her future looks assured, but it is anything but that. Will she learn from her mistakes? Will she trust the men who control her life?
Based on fact and meticulously researched, this is a story of perseverance and determination, a reflection on human strength and weakness and one woman's fight to succeed, despite the odds.