Theodore Dreiser: An American Tragedy (LOA #140) (Library of America Theodore Dreiser Edition #2) (Hardcover)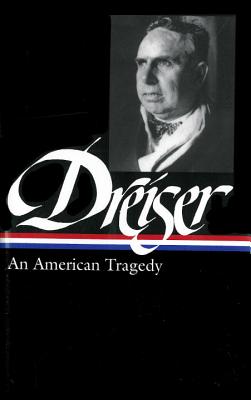 Description
---
This Library of America volume contains the novel that is the culmination of Theodore Dreiser's elementally powerful fictional art. A tremendous bestseller when it was first published in 1925, An American Tragedy takes as point of departure a notorious murder case of 1906—one among many that Dreiser studied in preparation. He immersed himself in the social background of the crime to produce a book that is a remarkable work of reportage, a monumental study of character, and a stunning jeremiad against the delusions and inequities of American society.

Few novels have undertaken to track so relentlessly the process by which an ordinary young man becomes capable of committing a ruthless murder and the further process by which social and political forces come into play after his arrest. In Clyde Griffiths, the impoverished, restless offspring of a family of street preachers, Dreiser created an unforgettable portrait of a man whose social insecurities and naive dreams of self-betterment conspire to pull him toward act of unforgivable violence. The murder that he commits on a quiet lake in the Adirondacks is an extended scene of overwhelming impact, and it is followed by equally gripping episodes of his arrest and trial. Throughout, Dreiser elevates the most mundane aspects of what he observes into emotionally charged, often harrowing symbols.

Around Clyde, Dreiser builds an extraordinarily detailed portrait of early twentieth-century America, its religious and sexual hypocrisies, its economic pressures, its political corruption and journalistic exploitation. The sheer prophetic amplitude of his bitter truth-telling, in idiosyncratic prose of uncanny expressiveness, continues to mark Dreiser as a crucially important American writer. An American Tragedy, the great achievement of his later years, is a work of mythic force, at once brutal and heartbreaking.

LIBRARY OF AMERICA is an independent nonprofit cultural organization founded in 1979 to preserve our nation's literary heritage by publishing, and keeping permanently in print, America's best and most significant writing. The Library of America series includes more than 300 volumes to date, authoritative editions that average 1,000 pages in length, feature cloth covers, sewn bindings, and ribbon markers, and are printed on premium acid-free paper that will last for centuries.
About the Author
---
Theodore Dreiser was born in Terre Haute, Indiana, on August 27, 1871. After a poor and difficult childhood, Dreiser broke into newspaper work in Chicago in 1892. A successful career as a magazine writer in New York during the late 1890s was followed by his first novel, Sister Carrie (1900). When this work made little impact, Dreiser published no fiction until Jennie Gerhardt in 1911. There then followed a decade and a half of major work in a number of literary forms, which was capped in 1925 by An American Tragedy, a novel that brought him universal acclaim. Dreiser was increasingly preoccupied by philosophical and political issues during the last two decades of his life. He died in Los Angeles on December 28, 1945.